To ensure uninterrupted operations, GForce provides a complete line of services, highly skilled staff and a vast equipment inventory.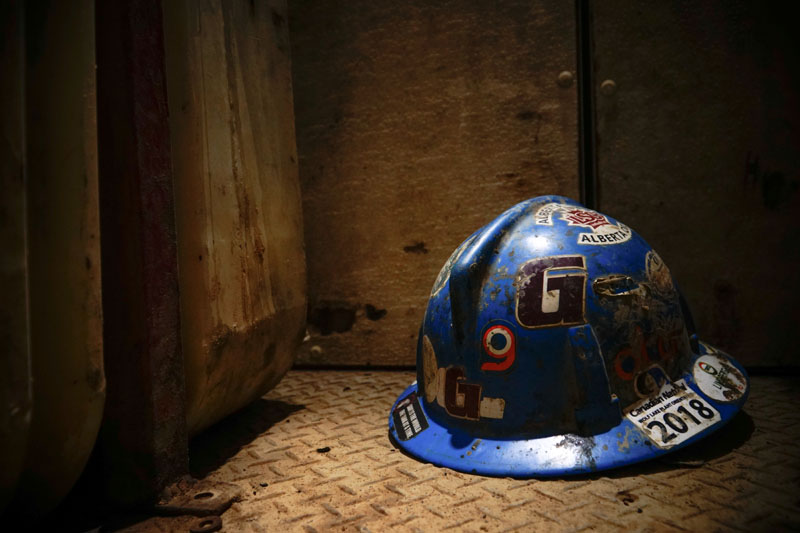 Industrial Cleaning
Our Industrial Cleaning Services Include
High Pressure Water Blasting
Mobile Pressure Washing
Vessel Cleaning
Flat Bottom Tank Cleaning
Exchanger Cleaning
Chemical Cleaning
Aerial Cooler Cleaning
Water plant Maintenance
Treater Cleaning
Gas Cooler/Compressor Cleaning
Fluid Hauling & Handling
GForce Oilfield Services is an ever-growing diverse service provider. We have a fleet of fluid hauling trucks and equipment to satisfy our client's needs.
We currently have a wide variety of Semi-Vacs, Body-Vacs and Water Trucks capable of clean or dirty work. 
We also have high volume pumping equipment that completes fluid transfers in minimal time. Our units are available 24 hrs. a day.
Zero Entry Cleaning
At GForce, we value the health and safety of our employees and the environment. With our one of a kind chemical circulation and high-volume pumping unit, otherwise known as "The Future", we can complete chemical cleaning projects on large treaters and vessels.  Once our specialty tools are installed and the is door bolted, our unit is operated from an enclosed control centre cab eliminating exposure to workers.
With three holding tank compartments, we separate the fluids and sludge and recycle the water through the system.  This cuts down on regular water waste through the cleaning process by over 50%.
Turn Around Experts
With a highly organized and experienced team, including project management, safety and administrative support, we effectively complete turn around projects in a timely manner.
Boilers & Steamers
Gforce Oilfield Services has a fleet of mobile rig boilers and steamer units.
Our boiler units range from 20 to 40 horsepower dry steam units accompanied with Ruffneck heaters and as much hosing as the customer requires.
All our boilers come with steam ticket certified operators ready to serve your onsite steaming needs.
Our steamers are capable of both wet and dry steam as well as pressure washing up to 3000psi.
Skilled Labour Force
GForce Oilfield Services has a group of highly trained laborers, who are certified to work in our industry, they are experienced washers in confined spaces and experts in turnaround scenarios.
We are able to provide labor for various projects and job scopes.
Our labor force comes equipped with all their safety certificates and PPE.
Services are available for 24hr shift work pending the needs of our clients.
Transportation of workers is available if required by our clients.
Office Trailer Rentals
Our mobile office trailers come equipped with washroom, microwave, fridge and satellite with pretty much any channel you can think of.
We also provide delivery and pick up. So if you are stuck, contact us and we can bring one out to you and set it up.
Heavy Duty Mechanical Services
We keep you moving!
Come to our full service Mechanic shop for reliable and professional Heavy Equipment servicing and repairs. Our highly experienced licenced mechanics will get you back on the road.
Competitive shop rates
Quick turn around time
CVIP Inspections
In-field service
Engine repair and overhaul
For more information and to learn how we can help your business
Mechanic & Office
1-780-812-5737
Connect With Us
We are an innovative company that is very diverse in the services we supply. We believe in open communication with clients allowing safe, cost effective and quality service.
Got questions? Email us to learn how we can help your business.